Welcome to our best ski pants (for snowboarders too!) review feature. There is definitely some benefit to deliberating picking out your next pair of snow pants. Snow pants may not be as sexy and fun to pick out as a new board, goggles, or skis, but they are an essential item. Going downhill pantless or in shorts probably isn't a good idea, unless of course, it's party time at the mountain.
Frozen chair lifts, thigh-deep pow, and brutal arctic winds are just a few of the adversaries that challenge your leg gear. If you're in the learning stages and falling a lot, the wrong pair of pants could mean snow getting in places you don't want it. The bottom line is that your ski pants will take a beating. The best snow pants will keep you warm, keep the snow out, and perhaps even win some style points in the process.
The first stop on this run is a discussion about waterproof and breathability ratings. Then we provide readers with an overview of the types of snowboard pants out there. Be sure to check out the selection guide park for an assortment of things to look out for before hitting that buy button.
Comparison Table: 20 Best Ski Pants and Snowboard Pants 2020-2021 Season
Glad you survived the rocky terrain and wild rails. You found the treasure. Welcome to the gear lodge, stocked full of the best ski pants (and best snowboard pants) currently available. We update our pages regularly, so you're always viewing the freshest information and latest gear selections. Here you'll find women's ski pants, men's ski pants, and kid's ski pants.
Image
Pants
Type
Material
Colors
Cost
Columbia Boys' Ice Slope II Pant
Boys' Pant (Infant-Toddler-Big Boys), Adjutable Waist
Nylon/Polyester
12
Arctix Snow Sports Pant (Men's, Women's,
Youth)
Pant, Zipper Button Closure, Insulated
Nylon, Synthetics
11
Columbia Bugaboo II Snow Pants (Men's and Women's)
Pant, Zipper and Button Closure
Nylon/Polyster
18
Geval Women's Outdoor Snow Pants
Pant, Zipper Closure
Polyester
4
Columbia Men's Snowgun Pants
Pant, Zipper Closure
Nylon
1
Spyder Men's Troublemaker Pants
Pant, Zipper and Button Closure, Insulated
Polyester
9
Arctix Essential Insulated Bib Overalls (Men's, Women's & Youth)
Bib, Zipper Closure
Polyester
10
Columbia Men's Ridge 2 Run II Ski Snowboard Pants
Pant, Zipper Button Closure, Insulated
Omni-shield Nylon, Polyester
20
Dare 2B Men's Certify Ski Pant
Bib, Zipper Button Closure
Polyester
4
Boulder Gear Pinnacle Ski Bib (Men's, Women's & Kids)
Bib, Zipper Closure w/Belt
Nylon/Polyester
1
Burton Women's Society Snow Pants
Pant, Zipper and Button Closure
Nylon/Polyester
14
The North Face Freedom Insulated Girls' Ski Pants
Girls' Pant, Adjustable Waist w/Velcro Closure, Insulated
Nylon/Polyester
10
Volcom Men's Freakin Snow Chino Pant
Pant, Button Closure
Polyester
5
The North Face Freedom Women's Ski Pants
Pant, Zipper Closure, Insulated
Nylon
5
Helly Hansen Legendary Ski Snow Pant (Men's, Women's, Kids)
Pant, Zipper Button Closure, Insulated
Polyamide, DWR Treatment
5
Outdoor Research Offchute Pants (Men's and Women's)
Pant, Zipper and Button Closure
Polyester
2
Burton Men's Gore Ballast Pant
Pant, Zipper and Button Closure
Polyester/PU
18
Dakine Men's Stoker Gore-Tex 3L Bib Pants
Bib, Zipper Button Closure
Polyester
3
Arcteryx Men's Sabre AR Pant
Pant, Zipper Closure w/Belt, Insulated
Nylon
5
Arc'teryx Beta SV Bib (Men's and Women's)
Bib, Zipper Closure
Nylon
3
Closer Look: 20 Best Ski Pants and Snowboard Pants 2020-2021 Season
Here's a closer look at the 20 best ski pants from our comparison table.

For boys, Columbia makes a great pair of snow pants dubbed the Ice Slope II's. The cool thing about these pants is they have the outgrown grow system to help keep up with the inevitable growth spurts kids go through. Like The North Face Freedom pants for girls, these also feature adjustable waist and internal leg gaiters to help keep your little one warm and ready to go.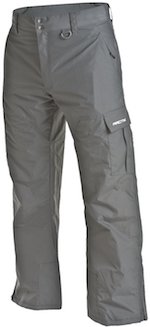 The Arctic Men's Snow Sports Pants are a great choice for guys looking to tear up the slopes. They come in over a dozen colors and each pair features polyester material with proprietary ThermalLock 3000m coating for optimal temperature management. The lightweight and versatile fit is perfect for a hassle-free run every time.

The Columbia Men's Bugaboo II Pants are arguably the most well rounded and best snow pants available. They are one of the most popular models and keep selling like hotcakes. Columbia put a lot of thought into the design with an adjustable waist, articulated knees for flexibility, and internal leg gaiters to help keep out the snow.
These pants are windproof, waterproof, and perfect for the snow thanks to their soft fleece polyester linings and water-repelling and breathable outer coatings. Crafted with care by the Geval team, these affordable leggings offer a convenient and comfortable fit for nearly any outdoor winter activity. Expect great performance and warm legs with these stylish women's leggings.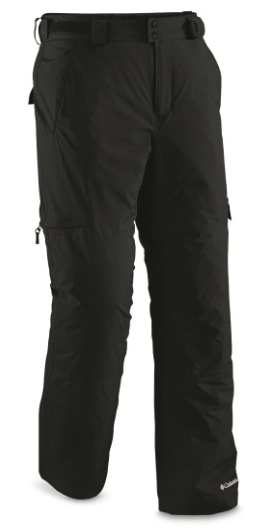 The Columbia Men's Snowgun Pants are a sweet option for all your winter activities thanks to the nylon lining and polyester insulation. The nylon outer is waterproof and ready to take into snowy conditions, all at an unbelievable price point. Security pockets, insulated waist linings, and durable zipper closures offer additional comfort and security for your time in the snow. They're even machine washable for incredible ease of use!
These 100% polyester snow pants come in a variety of colors and feature performance options like taped seams, scuff guards, and articulated knee construction. A unique ventilation system combined with top-of-the-line 3M insulation means breathability and total comfort all season long.
Arctix packs a lot of value into this well-rounded ski bib. This ski bib features a 100% Polyester Dobby shell with 85 grams ThermaTech Insulation. Together, this pair offers a good balance of dryness and breathability. It is tough enough for a day on the mountain but easily doubles as a great pair of pants for playing or working in the snow around the house. The leg pockets are zip secured and the gaiters have gripper elastic. This bib is offered in women, men, and youth sizes. The Women's model is featured in the above image.
Featuring 100% nylon twill and adjustable waist tabs, the Columbia Men's Ridge Pants offer a comfortable fit for men seeking high performing and fashionable pants. The classic fit combined with Omni-heat thermal reflection and waterproof fabric provides comfort and warmth during all your winter activities. A fantastic choice for versatility and style-conscious consumers,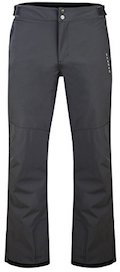 Dare 2B Men's Certify Ski Pants are a fantastic choice for all sorts of snow sports thanks to their durable waterproof finish and breathable fabric. Expect solid performance with adjustable braces, articulated knees, integrated gaiters, and loads more! Dare 2B may not be the most well-known brand, but they deserve to best listed as one of the best ski and snowboard pants thanks to the affordable price and amazing comfort.

Boulder Gear makes one of the best ski bibs for the money out there. A very functional ski bib, the Pinnacle has all critical seams sealed, boot gaiters, and the adjustable straps are actually not too troublesome to use. Offered in men's, women's, and youth models in solid black, you can't go wrong with this versatile snow bib.

The Burton Women's Society Pant comes in over 10 colors. Reinforced with fully taped seams and Burton's Dryride Dura Shell 2-layer fabric tech, this pair of pants received full accreditation from Shredder's University. The metaluxe zippers, handwarmer pockets, and mesh-lined inner thigh vents round out this pair of pants nicely.

If there's one thing that is a certainty, it is that the little ones will be taking a few spills and falls when learning to ski. A trusty pair of pants will hopefully aid in them not getting overly miserable. The ankle gaiters on this pant feature elastic grippers and the adjustable waist tabs with a velcro enclosure go a long way towards keeping her warm and comfortable.

Volcom tends to trend towards appealing to the snowboarder aesthetic and these pants are true to that pattern. Just because many boarders see Volcom and Burton as two of the manufacturers making the best snowboard pants in the business, that doesn't mean they can't double as a good ski pant. The Men's Freakin Snow pants combine a relaxed fit with an oxford shell fabric that has a waterproof resistance rating of 10,000mm.

For women, The North Face makes an excellent insulated ski pant in the form of The North Face Freedom. These are a heavy, insulated pant incorporating The North Face's 'heatseeker' insulation. They have been rated as some of the best snow pants for women, with their large velcro cargo pockets and handwarmer zip pockets in the front. Long story short: a versatile pair of pants from a trusted brand.

These stylish snow pants offer 2-way mechanical stitching and Helly Tech performance for unrivaled comfort and power on the slopes. The unique polyester blend is waterproof, windproof, and breathable- all while offering exceptional thermal insulation for long days in the snow. One of the best pairs of ski pants by a well-respected brand.
The Outdoor Research Offchute Pants are perfectly suitable for both men and women, and the Ventia 2L, 100% polyester 50D shell will keep you dry while offering mechanical stretch for natural movement. Outer thigh vents and internal stretch gaiters, these leggings keep will keep you dry and cool in those knee-deep powder runs. Plus, tons of extra pockets and reflective linings offer added convenience and safety measures. A great choice for outdoor adventurers.
As some of the most expensive snow pants on our list, the Burton Ballast Pants are perfect for snowboarders or skiers who prefer a looser fit. Gore-Seam taped Gore-Tex fabric combine to repel all manner of outside forces and keep you dry. The patented LivingLining from Burton offers climate control, removing moisture when you're hot while still preserving enough warmth when you're cold.
18.

Dakine Men's Stoker Gore-Tex 3L Bib Pants
Another great bib solution is the Stoker by Dakine. They come in a variety of colors making it easy to find one to suit your tastes. As expected these are water-resistant, insulated, and decently flexible and of course, come with the Dakine polish. Another nice standout feature on this bib is the sheer number of pockets. You'll find two thigh pockets, two hand pockets, three chest pockets, and one in the back. All of these pockets are zippered, so you don't have to worry about losing any items on an extra vigorous run.
For top skiers who don't take kindly to bibs, the Sabre pant is where it's at. Keep in mind, Arc'teryx offers this pant in an AR version (All-Around) and a LT version (Lightweight). When you buy products from Arc'teryx you can come to expect two things: quality and a big price tag. The Sabre Pants are no exception. These pants come in five color styles, feature gore-tex pro material, and are designed to be a shell pant that is highly breathable but can still handle stormy days no problem. There are zippers on both sides, so if it starts to warm up outside (or you start to warm up after a run or two) you can open both sides for ventilation and relief. The Cordura PowderCuffs is a super nice touch. They'll lock snow out of boots for good and they'll fit over any boot with ease.

If you want the best regardless of cost, the Alpha Beta SV Bib is it. This pant is the top of the line, with a price to match. Hands down the best women's ski pants, this is a high-performance ski pant with athletic patterning for a full range of motion. The Gore-Tex pro hard-wearing nylon material is the ideal performance fabric. Stowable boot lace hooks, removable internal LegWraps, and grommets at the hems are added bonus features. Incorporating N80p-X face fabric and N155p-X in high wear and tear areas, this pant offers the ultimate in long term performance and durability.
The Captain's Orders: Get Water Resistant Snow Pants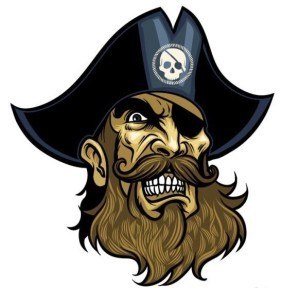 That may sound like a no-brainer but bear with us. The fact of the matter is, snow pants are not created equally. Some are constructed with higher quality materials than others. Although the most high-quality snow pants may be extremely water-resistant — even under very high pressure — there is no such thing as an unconditionally waterproof outwear that lasts forever. Given enough time, pressure, and water a piece of fabric will eventually begin to leak. Why isn't snow gear waterproof? Because waterproof types of materials don't let anything in or out. Sure you could go skiing in a yellow rubber raincoat (rubber is completely waterproof) but you'll be hot and wet from your own perspiration in no time. The trick with ski outwear is to tread the fine balance of protection from the elements with the ability to let water vapor pass (such as warm perspiration) from the inside to the outside. Advanced fabrics such as Gore-Tex, eVent, FlashDry, and Dry.Q do a great job of keeping water out while still preventing you from overheating inside your gear.
One of the best things you can do when shopping for the right pair of waterproof snow pants is to check the waterproof rating. You will often find a WR/BR scale stamped on the inside of the pants or on the sales tag. The WR is how water resistant the material is and is commonly stated in millimeters (mm). The higher the number, the more water-resistant the pants are. Most ski pants will range from 0-20,000mm. For example, if a pair of pants has a 15,000mm waterproof rating, then if you put a square 1×1 tube over the piece of fabric of that pair of pants you could fill it to 15,000mm height (49 feet) before it would start to leak through. All that gets pretty scientific, but just remember the higher the WR the less likely it is to leak.
We recommend a pair of pants with at least a 5,000mm waterproof rating. If you're a mountain regular and like to go hard, we'd suggest investing in ski pants that are over 10,000mm. Also, those in relatively warm and wet climates like Pacific NW states Oregon and Washington will want extra water-resistant material. Conversely drier states like Utah and Colorado will be okay with snow pants with a lower water-resistant rating. As a general rule of thumb, spending a little more for quality pants goes a long way towards longevity. Many entry-level, low-cost pants will use cheap laminates that quickly lose their water-resistant properties.
The "BR" of the WR/BR rating refers to how breathable the material is. The higher the number, the less likely you will get sweaty during intense boarding or skiing. A higher BR rating means it allows more water vapor to pass from inside to outside the pants. So, for example, if the pants had a BR of 20,000, it would allow 20,000 grams of water vapor to pass through in a 24 hour period. That's why manufacturers continually hunt for and spend ridiculous amounts of money trying to craft the perfect synthetic materials for pants: they want something that allows plenty of water vapor to pass from inside to the outside while allowing no snow or wetness to pass from outside to inside.
5 Types of Ski & Snowboard Pants
Here are the main categories of snow pants. Depending on your style and the mountain you frequent, you'll want to choose your pants accordingly.
1. Uninsulated Pants
This type of snow pants is usually referred to as "shell" pants. They protect from the elements and are water-resistant, but do not have insulation on the inside. This allows the user to better customize their apparel to the weather conditions. If it is going to be extremely cold, they will perhaps opt to wear a few additional layers underneath. On a sunny day, they may choose to just rock the shell. Uninsulated ski and snowboard pants are further broken down into two main categories: two-layer and three-layer pants. Three-layer pants sandwich a water-resistant membrane between a tough face fabric and an inside liner such as mesh or fleece.
They are a bit more durable but also feel stiffer than two-layer pants. An example of a solid pair of three-layer pants is the Arc'Teryx Sabre Pants. Arguably the most versatile snow pants are those that fall into the two-layer uninsulated pants category. The two-layer construction combines a face fabric with a water-resistant membrane. If there is a liner, it hangs free. The result is a more flexible, softer, and breathable pair of snow pants. Patagonia's Powder Bowl Ski Pants and the North Face Freedom Pants are some of the leading pants featuring two-layer construction.
2. Insulated Pants
Manufacturers add a synthetic layer of insulation to insulated snow pants. Most newcomers to snow sports such as downhill skiing believe that insulated pants are the only way to go. With an extra layer of "puff" insulation, they are the warmest pants by far. But warmest is not always best when it comes to snowboarding and skiing (unless you strictly visit Alaska and its arctic-like conditions). The truth is it isn't too difficult for skiers to keep their legs warm. Skiing is a demanding, physical activity and after a few turns, most peoples' bodies warm right up.
Oftentimes, insulated pants are not very breathable, bulky, and lead to athletes getting sweaty and wet underneath the material. Nevertheless, these types of pants are great for those with poor circulation or during mountain trips exhibiting very cold temperatures. In the heart of winter, they serve their purpose well and when you're sitting on the chair lift on a windy day you'll be thankful that you're wearing insulated pants. Conversely, on a warm day, you'll be considering tearing them off.
3. Softshell Pants
While technically not a category in its own right, softshell is an important distinction. Softshell pants use lighter, less durable materials. These are much more likely to let a little water in here and there, so if you're a beginner and frequently falling you'll get wet real fast.
Going softshell is a compromise, you'll get a lot of extra flexibility and breathability relative to a pair of thick and heavy insulated pants. You'll feel light, which is especially great if you are throwing down some aerobatic tricks in the park. Sure it is a tradeoff, but if you go to the mountain a lot it may be worth it to buy a secondary pair of softshell pants for warm days.
4. Bibs

The ultimate protection against snow getting down your back is the bib snow pants design. In addition, deep powder backcountry explorers will enjoy a bib style pant. Waistband-free comfort is another big bonus of this type of pants, just put the straps over your shoulders and you're good to go. Some are styled like conventional overalls while others have a minimal backcountry look so you've still got style options in this category.
Another plus is that you'll get some extra warmth as they feature added upper-body coverage. Some of the best ski bibs even incorporate zip-off designs for top-notch versatility. Bibs are excellent at bridging the upper/lower body gap, especially for heavier set and taller individuals. The straps may take some getting used to and they may take a little more time to take off and put on, but other than that bibs perform well in mountain conditions.
5. Suits
If you've got a buddy in the military or working certain types of outdoor work jobs requiring full body protection, you already have an idea of what a ski suit is like. Another name for this type of apparel is "cover-alls" because they literally cover your entire body. One-piece ski and snowboard suits have slowly grown in popularity over the last couple of years. Much like a bib, they do a swell job of keeping snow out and eliminating the midsection gap in your outer shell protection.
Designs and styles in this category vary widely, you can find some pretty crazy and funky stuff. The downside of these is that they can be a hassle to take off and put on. Keep in mind, much of this depends on the manufacturer's design. Sometimes you'll find a lot of these in children's sizes at ski shops, which work pretty well (one less item you have to remember when making that mountain trip).
Key Features to Look for in the Best Ski Pants for You
Outside of the type of pants you choose, here are the top features to look for in the best snow pants.
Fit. Just like jeans with their relaxed, baggy, and straight fits, snowboard and ski pants follow roughly the same groupings. Generally, you'll need to be more careful about picking out a slim fit than a loose fit and will want to try them on to ensure they look okay and are comfortable.
Leg Lifters. These are simply tabs that lift the cuff and lower part of the pants when not on the hill. Pretty nice when you are cruising around the lodge and not trying to drag or step on your pants along the way.
Gaiters. Built-in gaiters are a common design among most ski and snowboard pants. Found under the cuff on the pant leg, they prevent snow from getting in your boots and lower extremities by creating a tight seal over and around your boots. They usually have some sort of anchoring system like buckles or hooks that connect to your laces for example.
Breathability. You don't just want something that keeps the snow from getting in, you also want something that lets water vapor (in the form of perspiration) out. Something like a rubber jacket isn't going to let heat out, which will lead to a lot of sweating and ultimately an uncomfortable experience.
Ventilation. Hand-in-hand with breathability are venting features. Many pants will feature venting panels along the inner thigh inseam. This allows you to unzip things and dump heat when you get a little too hot. Pro ultra-technical mountaineering pants will often feature full-length side zippers for ultimate heat control.
Waterproofing. Water-resistance is obviously a big deal (we talked a lot about it in the first section). One thing we didn't mention is an additional feature: fully taped seams vs. only critical seams taped. Pants will fully taped seams will be more expensive because the manufacturing process is more intensive. Literally, every single seam is robustly crafted to promote durability and water resistance. A pant with critical seams taped means only the seams likely to see the most wear and tear are reinforced as opposed to every single seam.
Warmth. Much of the warmth factor will be dependent on the type of snow pants you buy. For example, insulated, thick snow pants will do best on super cold days while softshell pants will perform best on warmer days.
Jacket-Pants Connection. Some brands have a system that connects your pants and jacket together as long as you buy their compatible models. This creates a snow and wind proof barrier much like a one-piece ski suit would.
Cuff Reinforcement. The fact of the matter is the cuff around the ski or snowboard boot endures a lot of abuse. High-quality snow pants will have extra-durable, stiff fabric around the cuff of the openings. This acts as a guard against snowboard and ski edges, crampons, debris, and the like.
Style. Last, but certainly not least, is the style factor. Perhaps the best argument is that if you're going to drop some serious cash on some nice pants, you might as well get some that you (and others) appreciate looking at. Head-turning gear can add immensely to your enjoyment and other than a jacket, pants offer the second most real estate to showcase your own personal style. If your a greenhorn watch out for those white snow pants, they'll get dirty fast.