Ski boots are one of the trickiest pieces of equipment that complete a skier's repertoire. We've all had a heck of a time renting equipment at the mountain, only to get ill fitting ski boots that either cause foot pain after a couple runs, cause numbness, or even slip around when you're trying to do some quality carving. We'd pull them off and throw them down the steepest part of the mountain if we could, but how the heck are we supposed to ski down then? In this article, we take a look at some of the best ski boots that will take good care of your feetsies. Spend more time having fun and less time stressing about how much your boots hurt.
Once you've decided you dig skiing and catch the bug, we always recommend our readers to buy their own equipment. It saves time (not needing to go through the dreaded rental shop at the mountain) and money in the long run (if you take care of your gear). Furthermore, everything just fits better and is more comfortable. That makes for a more enjoyable experience, especially if you have a season pass and are doing a ton of runs. Not to mention, quality equipment is going to aid skill development and skier dexterity.
The Captain's Orders: Take Care of Your Feet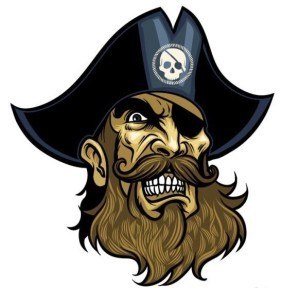 You may be walking on air today but feet take a beating throughout one's life and this holds doubly true at the mountain. Clunking around in ill fitting boots isn't going to do your feet any favors, and putting in a hard day of skiing could at the very least lead to soreness for days. The boots, bindings, and skis all interact with the mountain to help get you down in one piece. It is the boots, however, that are in direct contact with your feet. Not only do you want to get a snug fit to prevent your skis from having minds of their own, you don't want that snug fit to cause any pain or numbness. That's harder than it sounds, as everyone's feet as shaped uniquely: some are wider, some narrower, some have a beastly big toe and is quite irregular and juts out a little more than it should. You get the picture—everyone's feet are different.
Our #1 piece of advice here is measure thrice, buy once. You want to get your Mondopoint measurement, which is the scale ski boots are measured on. You can get this by putting your heel up against the wall and using a metric ruler to measure the distance from the wall to your longest toe. Get the reading in centimeters. So if you're foot's length is 28cm (11.02 inches) your Mondo size is 28. In addition to length, most ski boot manufacturers are now doing us all a solid by offering two or three distinct models of their boots. That means you can get a narrow, medium, or wide version in addition to the right length. This width is based on the width of the forefoot measured across the metatarsal heads at a slight diagonal angle. These width types are also often referred to as "lasts".
Two other pro tips we can offer for getting the perfect fit is tuning into sock widths and boot flex. Super thick socks aren't going to do you any favors. A common misconception is that thick socks will help keep feet warm, but honestly the plastic shell and foam in the liner of the boot offers plenty of insulation. Extra thick socks may make your feet sweaty and certainly will degrade control and response. This is why pro skiers wear the absolute thinnest socks. As for boot flex, typically ski boot manufacturers will classify their models for beginners, intermediate, and advanced skiers. Advanced skiing boots will offer a very stiff flex for a super responsive ride while beginner boots feature a soft flex ratings. Riding style plays a part in this too, pro level park skiers typically prefer a soft flexing boot for a bit more cuff movement while executing tricks. In addition, women's boots usually have a little softer flex than men's boots.
5 Best Ski Boots for the 2020-2021 Season
Here we take a closer look at some of the most popular models for men and women.
1. Rossignol 2021 Men's Evo 70 Beginner Ski Boot
Best beginner's ski boots for men
The Evo 70's from Rossignol is our pick for the best ski boots for beginners. The beginner flex is perfect for the first time or casual skier that only makes it up a few times each season. These aren't aggressive enough to hinder improvement and are a good way for the beginner to progress up to the intermediate level. This is also a relatively wide boot great for 104-106mm width forefeet. The extra room can be comfortable for the beginner who has regular size feet as well.
Of course, this boot exihibits the quality and craftsmanship we've come to expect from Rossignol, a French manufacturer of some of the best alpine, Nordic, and snowboard equipment in the world. The three alumnium micro adjusting buckles are diagonally positioned on the outer shell for a more natural foot wrap. The Sensor Fit technology prevents numbness and discomfort of the shin, ankle, and foot areas. We think this is the reason the Evo 70s consistently score well in the comfort department. Choose from a sleek black red or black green, whichever suits your style preference.
2. Atomic 2020 Women's Live Fit 70 Beginner Ski Boot
Best beginner's ski boots for women
Another one of our top picks for the best women's ski boots of 2020-2021 season, the Atomic Live Fit Boot is a great choice for the intermediate or developing skier. The Live Fit Technology helps mold the boot to each forefoot, promoting blood flow and lasting comfort. This boot will fit even wider footfoot widths up to 106mm, and automatically adjusts to the width of the foot.
The 70 flex rating offers plenty of forgiveness but not so much that the developing skier will not be ready to move up to a stiffer rating when they're ready. Atomic has simplified everything with the Live Fits, from getting a comfortable fit to the buckles themselves. While most ski boots have 3-4 buckles, this boot has two 'mega' buckles that make them easy to get on and off. Those buckles combined with the power strap offer plenty of foothold and control without limiting natural movement.
3. Salomon 2021 S​/Pro 120 Ski Boots
Best intermediate ski boots for men
The S PRO 100's are one of the most popular all-mountain boots and often selected as one of the best all mountain ski boots available. They are consistently among the best sellers every year. They offer a more rigid 120 flex index which is categorized as stiff flex but isn't so stiff that you can't do a little bit of everything). The straps, dials, and buckles are well conceived on this set of boots and allow each rider to get the optimal fit. The four micro adjusting aluminum buckles are built to last and easy to use even on the fly.
Using the 360 degree Custom Shell and Cuff, you can get the perfect fit on the width of your foot as long as it falls in the average to wide range of 100-106mm. That feature, combined with Solomon's My Custom Fit 3D Performance Liner which is comprised of 40% Thermo foam, allows you to thermo form the inserts around your heel and ankle for ultimate foothold delivering the best comfort and control. All these features work together to bolster the comfort and customizability of this boot and propelled it into our list of the best ski boots.
4. Nordica 2021 Speedmachine 95 Women's Ski Boots
Best intermediate ski boots for women
This is our top pick for the best women's ski boot. These cozy boots feature Nordica's Primaloft insulation toebox and liners that do a wonderful job keeping feet warm even on super cold days. Plus with the weather overlap shield, not a drop of water is going to leak into these boots, further ensuring all day comfort. The adjustable Cuff Profile Mechanism on this boot is really cool, and can be adjusted to a neutral standing position which helps reduce fatigue. The transparent smoke and white style is a favorite among women's ski boots and this boot is offered in 5 size choices.
The flex comes in at 95 on this boot which is an excellent medium-stiff ground for more experienced female riders. That falls right in between intermediate to advanced rating. Since most women have less body mass which reduces the amount of leverage they can put on their boots, a somewhat flexible boot such as this is ideal to ensure natural body movement. The other feature we dig about this boot is that it comes with a PFP comfort liner which can be heated molded for the ideal custom fit.
5. Dalbello 2021 Panterra 120 ID GW Ski Boots
Best custom ski boots
Italian company Dalbello is one of the leading brands and makes some of the best ski boots and skis out there. The Panterra boots are a wicked set of 100-102mm wide boots that are offered in five different length options. That makes them a top pick for the best ski boots for wide feet!
Dalbello's MyFit system is hard to beat, not only can you premold the shell, but you can also thermo-customize the liner and shell for a fit that's like a second skin. With a 120 flex rating, they are ideal for advanced and expert skiers without falling into the 130+ race boot category. That gives you all-mountain ability with the option to go big mountain. That makes this boot one of our top picks for the best backcountry ski boot as well. This is an ideal rating for all-around performance for intermediate skiers and beyond, great for experienced riders who like to tackle challenging terrain.
The Contour 4 tech on these boots is pretty nice. It is a fancy way for saying there are four comfort zones built into these boots where you need it most. That means these boots are already comfortable without all the customization and if you decide to do all the custom molding you're going to be greeted with a cozy slipper feeling whenever you pop your boots on. We know, you're saying "Yeah right" when thinking about a ski boot feeling like a slipper on day 3 of a weekend ski trip. But if you've struggled to find a comfortable boot in the past, we highly recommend giving this ski boot a go.