Ahoy matey! Welcome to our secret cove where we've piled up some fine treasure. In this stash we've got a bunch of the best ski gloves and snowboard gloves currently available. These fancy mittens will be sure to keep your hands warm and dry for many a run down the mountain. Mountain conditions are wild and call for the right gear to protect you from the elements outside as well as prevent you from overheating and getting too sweaty from the inside. It likewise makes sense to strike a balance between overly thick or thin gloves — you don't want them so thick that you lose dexterity or too thin that your hands get cold.
In this run, our first stop is a selection guide to help you pick out the right pair of gloves. After that, we've got a discussion about what makes the best gloves for skiing and snowboarding. Next stop? A section about the difference between mittens and gloves and which design is most favored. Characteristics like materials such as leather and synthetics, padding, touchscreen compatible zones, and other features are all worth weighing before hitting that buy button. In our best ski gloves reviews section, you can peruse our list of the top rated gloves and mittens of this year.
15 Best Ski Gloves and Best Snowboard Gloves 2020-2021
You've found the treasure! Below are our top picks of the best ski gloves for the 2020-2021 season. We've got a little something for everyone here: men's ski gloves, men's snowboard gloves, women's ski gloves, women's snowboard gloves, and kid's ski gloves. We update our pages on a regularly basis so you're always viewing the latest product selections and freshest information.
1. Tough Outfitters Tan Slugger Gloves
Our pick for the best budget ski gloves
Step up to the plate with these stylish Tough Outfitters Slugger gloves. These bad boys are perfect for skiing, snowboarding and fighting off White Walkers. Warm and waterproof, these gloves are constructed with wrist leashes, touch screen capability and a waterproof zipper pouch for your lift ticket and stash/cash. Tough Outfitters thumbs their nose at those who believe skiing and snowboarding have to be expensive. They directly outfit you with premium goods without the premium prices. Say goodbye to outrageous prices and middlemen (ski resorts).
2. Gordini Gore-Tex III Glove
Our pick for the best kids ski gloves
Our pick for the best ski gloves for kids is the Gordini Gore-Tex III. It comes in black, red, pink, or bright blue and is a great choice for girls or boys. The stick grip zones and hydrowick lining helps kids hands stay dry and gripping those ski poles for all day action. Plus you get GORE-TEX, a cinch closure, insulation, and a gauntlet design.
3. Dakine Scout Gloves
Our pick for the best men's ski gloves for the money
For about $40, you can get a decent pair of gloves. These are probably the best snowboarding gloves (or the best skiing gloves) for the money. Rubbertec palm, cuff closure with gauntlet design, and synthetic shell fabrics with water resistance treatment round out these gloves nicely. Great for a beginner or someone shopping on a budget. Furthermore, it comes from a battle-tested brand Dakine founded in Hawaii in 1979. An American company, they are now located at the base of Mt. Hood in the town of Hood River in Oregon.
4. Burton Gore-Tex Gloves
Our pick for the best snowboard gloves
Burton makes some pretty good stuff and these gloves are in the running for the best gloves for snowboarding. You get touchscreen control features, thermacore insulation, GORE-TEX, and a removable thermex liner with these bad boys.
5. The North Face Montana Mitt
Our pick for the best gauntlet ski mittens
What you get for the price on these is hard to beat. Warm, water resistant, mitten design with the expected North Face polish. These were a standout in water bucket tests, too. If you're looking for a warm, waterproof mitten, look no further then these gauntlets.
6. Seirus Innovation Winter Gloves
Our pick for the warmest ski gloves on a budget
The Seirus Innovation Winter Gloves offer a cozy fit at a great price. Made from unique fibers that absorb solar rays and allow you to operate touch screen devices, these gloves will keep you warm without sacrificing on functionality.
7. Outdoor Research Mute Sensor Gloves
Our pick for the best snow gloves to use with smartphones
Screen compatible digits keep you connected and under-the-cuff, comprehensive leather design guarantees all day comfort.
8. Outdoor Research Women's Arete Gloves
Our pick for the best ski gloves for women
These 100% nylon gloves are some of the best rated and most versatile winter gloves for women. With heat pockets and curved linings for insulation and an adjustable fit, the Outdoor Research Women's Arete Gloves are some of the best ski gloves available.
9. Dakine Tundra Mittens
Our pick for the best ski mittens for women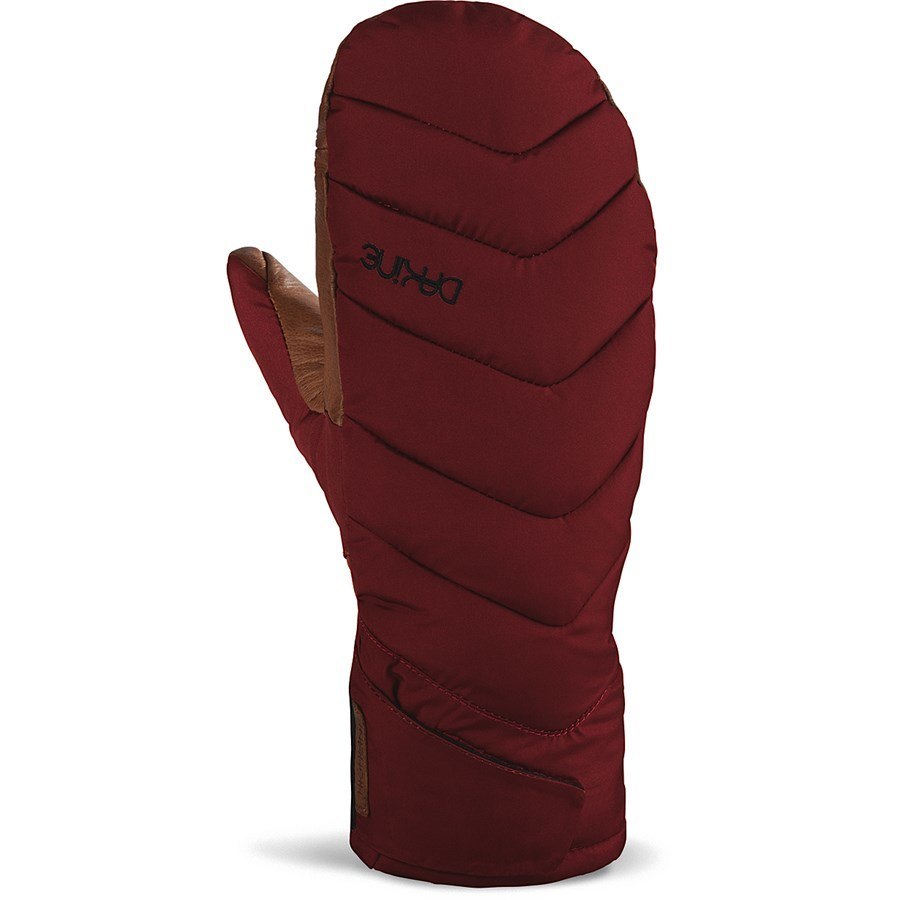 Women will appreciate the rosewood colored ski mittens with goose down and primaloft insulation. These are a very warm pair of gloves that will keep the coldest of hands loose and ready for action.
10. Marmot Exum Guide Undercuff Gloves
Our pick for the best undercuff ski gloves
The Marmot Exum Undercuffs are as stylish as they are functional. Featuring proprietary membrane waterproof fabric, these durable gloves are both breathable and long-lasting. Expect a snug fit thanks to out-finished seams, a falcon grip, and Driclime linings.
11. Hestra Morrison Pro Model Ski Gloves
Our pick for the best leather ski gloves
The Hestra Waterproof Ski Gloves offer attractive proofed cowhide combined with an army goat leather palm. Thermolite insulation will keep your hands at the optimal temperature while various sizes and colors offer plenty of style options for everyone.
12. Black Diamond Guide Finger Gloves
Our pick for the best warm ski gloves overall
Black Diamond manufacturers some excellent ski gear and their Guide Finger Gloves are no exception. This glove features the 'lobster mitten' design. 300g Polartec fleece palm lining, breathable GORE-Tex, and 170g PrimaLoft Gold liner make this pair one of the warmest gloves available on the market.
13. Hestra Womens Extra Warm Ski Gloves
Our pick for best women's ski gloves for performance
Hestra makes some of the most premium and best gloves for skiing out there. They've been in the ski wear game since 1936 and its still run by the original Magnusson family in Sweden. These leather reinforced palm and fingers gloves are gorgeous looking and offer top notch grip and dexterity performance. Handcuffs, velcro closure, and snow lock tech ensures your gloves stay dry and toasty warm. These gloves also feature a removable liner so you can pop them out and let them dry overnight if need be.
14. Arc'teryx Sabre Glove
Our pick for best ski gloves with removable liners
If you are a fan of GORE-TEX, this may be the pair for you. The Sabre Glove sports a short gauntlet design that can fit over or under your jacket sleeves. In addition, Arc'teryx packed this glove with their Tri-Dex Tech, a construction method they claim massively improves glove and finger dexterity. The fleece liner can be removed to lay them out in front of the fire for fast drying in the case that snow somehow gets past the self-adjusting elasticized wrist closures.
15. Hestra Morrison Pro Model Gloves
Our pick for the best high end ski gloves
If you've got the bankroll, Hestra Seth Morrison Gloves are difficult to top. Best ski gloves you ask? These are it. These form fitting gloves feel just as good as the $200 worth of bills that they cost. The ultra soft fleece liner is plush and warm and the fingers offer great range of movement.
The Captain's Orders: Focus on Fit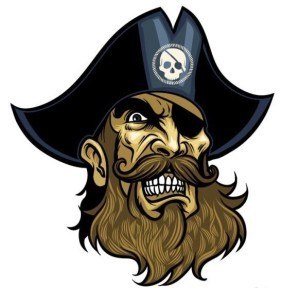 Well fitting gloves are a great asset to any skier or snowboarder. Snug fitting gloves will help you make adjustments to your gear on the fly, have a solid grip on ski poles, perform certain types of tricks easier for snowboarders, and yes take that occasional peek at your smartphone without dropping it to its doom when riding the chair lift.
Though many novice skiers and snowboarders will focus on warmth, a form fitting glove is arguably more important. Unless you have poor circulation or are tackling extremely frigid conditions, cold hands typically are not a persistent problem. Once you start working your way down the mountain, the body heats up quickly. It is wise to ask yourself: which conditions do I most commonly encounter? If you are mostly skiing and boarding in median temperatures you probably don't need extra thick, bulky gloves with lots of insulation. That may be a little overkill and cause your hands to get wet and sweaty after a couple runs. Also it is important to consider if your a person who generally is warm blooded or runs cold. You can't go wrong if you pick a glove that fits you and the type of skiing and/or snowboarding conditions you encounter most.
Contrary to popular belief, even two different models from the same manufacturer may be sized slightly differently. This is why we recommend doing a little product research at your local shop and try on some models to decide what you want. Another thing you can do is get your exact hand measurement using a ruler or measuring tape, then shopping online. Most leading manufacturers will post sizing guide/info for their models. Some models of gloves will display temperature ratings which can be helpful as a ballpark estimate on what temperatures they are best for. Unfortunately there is no universal standard for temp ratings on snow gloves so that's why it is best to use these numbers as a guide rather than try to use them as apples to apples comparisons between two models of gloves.
Some people get hooked on the idea of getting 'snowboard gloves' instead of 'ski gloves'. However, there is little difference between the two. Both skiing and snowboarding are demanding sports performed in very cold weather conditions. A pair of gloves that function well as skiing gloves will likely function well as snowboarding gloves. If a pair of snow gloves is marketed as one or the other, it is mainly for advertising purposes. For example, you won't find Burton labeling many of their snow glove products as 'ski gloves' since Burton has positioned their company as a shop exclusively selling snowboarding gear.
Quick Tips for Getting the Right Fit:
A good rule of thumb is that the fingertips should be barely grazing the ends of the gloves. Furthermore, maintaining much of your finger dexterity is another thing to check for.
Like shoes, lots of people buy gloves that are too long in the finger or too wide in the palm. The key is to keep trying pairs until you find one that fits really snug.
A good way to compare two gloves with comparable fits is to wear one of either hand and press down with thumb and index finger on both hands. There should be little pressure and plenty of flexible when performing that simple action. If there is too much resistance, that means the glove is too small.
Another thing to keep in mind is the differences in characteristics of materials. Leather, for example, will feel stiff at first. This soften up pretty quick after a couple days at the mountain though.
Mittens vs. Gloves and Other Design Considerations
Gloves vs. Mittens
The trade-off of these two popular designs is that regular gloves give your fingers more control and dexterity whereas mittens keep four of your fingers huddled together for extra warmth. Most of the time we recommend standard gloves because it always seems like there's a strap that needs adjusting or boot that needs tightening when you're on the hill. Taking off your gloves just to do stuff like that is a pain in the ass. Nonetheless, there are some at the pro level that use mittens preferring them because they find the design more comfortable. Mittens aren't too bad for snowboarders because they don't have ski poles to grip. There is also a new design that has gained some popularity as of late: 'lobster mitts'. These are a hybrid of standard gloves and mittens with a 3 finger compartment instead of the 4 finger compartment of a regular mitten.
Double Layer Gloves vs. Single Layer Gloves
This design feature is simply whether or not the glove comes with a removable liner glove. A double layer glove can be convenient and versatile, allowing you to remove the shell on a particularly sunny day. Intuitively, double layer gloves are warmer than most single layer gloves. If you ski or board in really cold conditions like the Upper Mountain West, you may want to consider getting a thick pair of double layer gloves.
Under the Cuff Gloves vs. Gauntlet Gloves
Is that extra material that extends down the wrist worth it or does your jacket do a sufficient job? Gauntlet style gloves feature a much longer cuff that goes to about the lower forearm area. Gauntlet gloves offer a little more protection from rain and snow running down your sleeves. Also if you are a beginner and falling a lot that can go a long way in keeping your hands dry. In dry snow such matters are almost never a problem as a cinching system is sufficient to keep snow out.
What to Look for in the Best Ski Gloves for You
Here are some of the glove components to keep your eye on when shopping for ski gloves:
Fit: We mentioned this in our first section 'the captain's orders' and some quick tips to help you get the right fit. Experimentation goes a long way here as there are so many different sizes and designs when it comes to snow gloves. Plus, everyone's hands are shaped a bit differently. A snug fitting glove will be more comfortable, flexible, and warmer.
Waterproof Rating: You've gotta have waterproof gloves for most conditions at the mountain. Snow, ice, slush, wind, and rain (if the gods are not on your side that day) are elements you need your hands protected against. Wet hands lead to cold hands, cold hands lead to suffering, and that is a path to the dark side my friend. For more about waterproof ratings check out evo.com's guide.
Shell Materials: Nearly all snow gloves designs utilize either leather or synthetics (or a combination of the two) in their construction. Leather is the tried and true, traditional material of glove construction, and most ski gloves will use cowhide or goatskin and is naturally water resistant. Synthetic fabrics come in a wide range of prices and quality levels and there are some great budget options in this category. Also with synthetic type gloves you can choose either hardshell or softshell versions.
Palm Materials: Goatskin leather is the palm material of choice of many of the professionals. Although it needs to be treated regularly with a waterproofing product such as a wax, it provides superior dexterity and lasts much longer than most synthetics.
Durability: Leather ski gloves are probably the most durable as long as you take good care of them and coat them in a waterproofing wax every so often. But, not everyone wants to shell out that much money for a pair of ski gloves. If you don't plan to go skiing or boarding often, it probably doesn't make sense to spend too much money on gloves. On the other hand, enthusiasts will want to consider some leather ski gloves that are built to last.
Other Features: There are numerous other special features you will find in some ski gloves. Zippered pockets, mini goggle squeegees, articulated fingers, cuff closure systems, wrist loops, and nose wipes are just a handful of the clever designs you'll find in some models. If you want to be able to operate your smartphone with the gloves on, touch screen sensitive thumbs and index fingers are sometimes featured in the higher end models.
Heated. Some very expensive gloves are heated ski gloves that are battery operated and the heat level is controlled with a smartphone app.