Thanks for stopping by our gear hut! We are pleased that we get a chance to help you hunt for treasure. Mother nature can be particularly grumpy when it comes to her mountains. She will pelt you with all matter of precipitation. It makes sense to protect your noggin and ears on those extra chilly days. Certainly, hats are not the most complex gear and unlike some ski equipment pretty straightforward.
On this page, we are simply going to look at a variety of designs and looks that will keep you lookin' cool whether you're flying down the mountain (you adrenaline junkie you) or dilly-dallying around the lodge. Feel free to peruse our best winter hats and ski hats list or view our info section where we talk about the most popular types of hats. Whether you're looking for technical ski sportswear or a neat stylish winter hat, there's something for everyone.
Comparison Table: 15 Best Ski & Winter Hats for the 2020-2021 Season
You've found the treasure! That was easy! This isn't your plain old run-of-the-mill buried gold coins and jewels pirate treasure. As a matter of fact, this treasure comes in the form of the best ski hats and winter casual hats. How convenient, yarr harr harr.
We've put together a list of the best winter and ski hats of the 2020-2021 season for your viewing pleasure. They've been listed in price ascending order and categorized by colors, material, and price. Check them out and look below for a detailed review of each option. Happy browsing!
Closer Look: 15 Best Ski Hats & Winter Hats for the 2020-2021 Season
Here, we take a closer look at each hat in our comparison table. Rest assured, whether you're on the hunt for one of the best beanies or simply searching for the best winter hats ideas, you've come to the right place.
1. Tough Headware Fleece Headband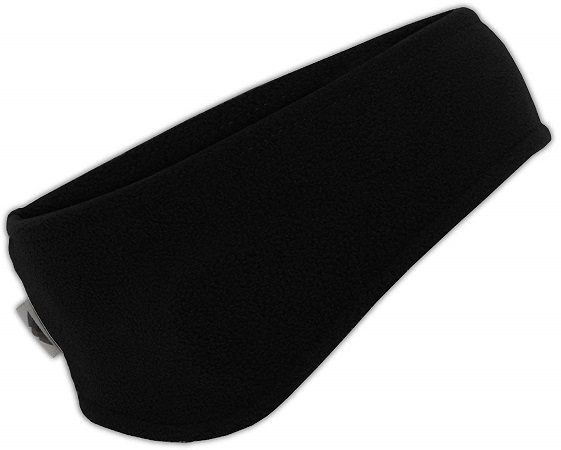 We'd describe Tough Headware's Headband as so: 'like a beanie with the top cut off'. That's a good description because it is like an extra-wide headband. It is an extra tight headband to help retain warmth, however, it is stretchy enough to contain even the largest of melons. Cross country skiers usually prefer this design as it delivers the right combo of warmth where you need it and maximum ventilation. Those Nordic workouts aren't easy!
Category: Ear Warmers, Headband, Unisex
Colors: Black, Gray, Reflective
Highlights: Spandex/polyester fleece headband, Prevents overheating great for Nordic skiers
2. Outdoor Research Shiftup Beanie
A Seattle based company, Outdoor Research makes some of the best technical apparel and accessories on the market. This hexagon fleece which is 89% polyester, 6% Tencel, and 5% spandex is no exception. If you're climbing uphill to some lovely stretch of backcountry to shred untouched powder this is a great hat. The fleece pattern offers a ton of breathability preventing that sweaty hair feeling where you just want to pull your hat off because you need some cool air.
Category: Performance Ski Hat, Lightweight Mountain Beanie, Unisex
Colors: Black/Charcoal, Night/Tahoe, Night/Ultraviolet, Pewter/Lemongrass, Pewter/Typhoon
Highlights: Hexagon fleece pattern offers balance of warmth and breathability
3.

Columbia Women's Thermarator Headring
Maybe it isn't a hat day. Maybe it's a headband day. Protect your ears and keep them cozy during winter's most bitter days with some ear gear. The high loft fleece fabric is wonderfully plush and silky soft. The classic headband style with Columbia embroidered logo is a timeless style piece.
Category: Headband, Women's
Colors: Pink, Red, Gray, White, Black + 6 more
Highlights: Soft plush fleece, doesn't aggravate the hairdo
4. Tough Outfitters Helmet Liner and Running Beanie
Whether you're running in 40-degree weather or wearing this under your ski helmet, the Tough Outfitters helmet liner and running beanie is ready for duty. It's lightweight and comfortable, thin enough to fit underneath a helmet, but thermal enough to keep your noggin' warm. Wear this as you ski, snowboard, ride, run, or workout.
With 8 colors to choose from (including reversible black/hi-viz yellow and Realtree EDGE camo), you can't go wrong. With Tough Outfitters, you get premium quality without the premium prices. They cut out middlemen and sell straight to skiers and boarders like you.
Category: Beanie, Unisex, Skullcap, Under Helmet
Colors: Black, Gray, White, Yellow, Orange, Camo, Reversible Black/Yellow
Highlights: It fits well under a helmet. The polyester and spandex are ideal for a secure fit that doesn't get in the way
5. SmartWool Unisex Merino 150 Beanie
SmartWool makes some top-notch ski wear (including some wonderful anti-bunching socks) and not to mention this merino wool and nylon core, close-fitting beanie. At 6 inches wide, and a good one-size-fits-all length it will fit most folks and typically cover the top to the middle of the ear. This beanie wicks sweat away from the body and act as a performance layer for cold and bluebird days. If you're looking for something for icy days, you'll want something heavier.
SmartWool also makes the Merino Sport Fleece Training Beanie. One really cool feature we haven't seen in other ski hats is that it actually has two notches in the sides where you can slide the temple pieces of your sunglasses into. This helps them remain secure to your head during those sunny days you need glasses to prevent the sun reflecting off of very white snow from scorching your eyeballs.
Category: Light Beanie, Coldweather, Merino Jersey Fabric, Unisex
Colors: Black
Highlights: Moisture wicking and dries quickly
6. Burton DND Beanie 3-Pack
Ah, the quintessential Burton beanie. A great beanie for the price. If you're looking for a simple, straightforward beanie you won't mind beating up, this 3 pack fits the bill. Simple styling, 100% acrylic with a slouch style fit, and a wide array of color sets to choose from propelled this to our list of the best winter hats.
Category: Slouch Beanie, Casual, Unisex
Colors: 12 color sets to choose from
Highlights: Cheap 3 pack of beanies that will keep your dome warm
7. The North Face Bones Beanie
The North Face Bones Beanie is a quality, warm beanie that's a step up from your run of the mill winter hats. Plus, it has a wicked cool name that a Powder Pirate is sure to appreciate! The snug fit will cover ears and the interior is bolstered by a thick microfleece ear band. We recommend this beanie for snowshoeing, hiking in cold temps, and skiing.
Category: Winter Casual, Skiing, Men's, Five-panel ball cap construction
Colors: 27 color styles to choose from
Highlights: Extra cool name, Lots of style options, Thick micro-fleece ear band is very warm
8. The North Face Osito Beanie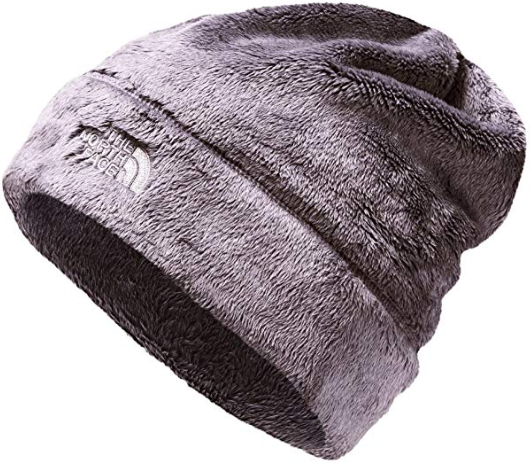 If you're looking for something silky soft, The North Face has the hat for you. You'll find a plush material throughout and it's long enough to cover your ears. The super-soft fleece lining and 100% polyester fleece does make for a great winter hat for women and men. With over 20 color styles to choose from, The North Face delivers a great looking hat in a variety of options. It is an extremely warm hat that will do well up at the mountain or for walks and snowball fights during the winter.
Category: Slouch Beanie, Unisex, Ultrasoft
Colors: Grey, Blue, Pink, White, Black, Green, Purple + 15 more
Highlights: Very soft and fuzzy
9. Arc'teryx Motus Balaclava
Sometimes you can't mess around with one of those beanies. The Motus Balaclava means business. Black diamond business. This balaclava is constructed with Arc'teryx's double knit Phasic™ AR which is a fancy way of saying it offers both moisture control and breathability. The anatomical shape fits over the head and around the face snugly, providing protection against the toughest conditions. This is our top pick for the best ski hat.
Category: Balaclava, Technical/Performance Ski Wear, Unisex
Colors: Black, Heather Grey
Highlights: Clever design offers style without sacrificing functionality
10. Helly Hansen Ridgeline Beanie
Not everyone can pull off the pom-pom, and only the bravest men should try. This retro beanie is a throwback to when times were simpler when wood skis caused skiers' feet all sorts of trouble. For their authentic styling, we award the Ridgeline with one of our top picks for the best winter hats for men. With the Ridgeline, you get Helly Hansen quality. A water-resistant blend of acrylic and spandex fights off powder with a quick one-two to the chops.
Category: Retro Beanie, Casual, Ski Wear, Men's
Colors: Olympian or Graphite styles
Highlights: Shake your pom pom shake your pom pom
11. Mountain Hardwear Dome Perignon II Hat
If your little earsies get cold when the wind blows, this is a great option ideal for temps of 20s and below. It is one of the best beanies for winter and offers full ear coverage with its fleece-lined inner ear band. This functional, warm, yet goofy looking pointed hat's endearing look that has garnered plenty of popularity in mountain communities. Featuring Mountain Hardwear's Polartec Windbloc technology, Perignon II offers a fine balance of breathability and wind blockage. The Toasty Tweed Fleece is 100% polyester and the back panel incorporates a stretch fleece for a custom fit.
Category: Performance Beanie, Mountain Sportswear, Unisex
Colors: 4 style options
Highlights: Windbloc technology, protects ears and keeps them toasty with full ear coverage
12. Burton Linden Beanie
A quality, very warm beanie. The stylish speckles give it a unique look and work well with the 6 color styles Burton has on offer. We recommend the Burton Linden Beanie for temps in the 30s and lower (or people that have a lot of trouble with cold ears). This is a one size fits most hat.
The hat itself is 45% acrylic, 33% nylon, 19% wool, and 3% polyester blend. Burton has been in the game many years and there's a reason why they have about 50% of the snowboard/ski gear market. This classic fit, fold-up hem beanie is plenty stretchy for a good look plus it extends down past the ears.
Category: Warm Mountain Beanie, Unisex
Colors: Black, Heather
Highlights: Stretchy, Warm interior earband
13. Kate Spade Solid Bow Beanie
Kate Spade is almost always a sure bet, and their Full Bow Beanie is no exception. A 70% acrylic, 30% wool blend offers warmth and flexibility. A neat bow accents the back cuff of the brim adding a touch of festive charm. This is our pick for one of the best winter hats for women.
Category: Fashion Beanie, Designer Women's
Colors: Red, Black, White, Heather Grey
Highlights: Clever design offers style without sacrificing functionality
14. Dale of Norway Glittertind Weatherproof Hat
Dale of Norway handcrafts each of their hats and sweaters in, you guessed it, Norway. These hats are only made with the absolute best materials: 100% virgin wool, 2 ply Norwegian 33 micron combed colonial wool and lined with 19 micro merino. It's expensive, but you probably won't need to set up monthly payments for it. This makes our top pick for the best beanies for men.
Category: Handcrafted Beanie, Winter Fashion, Men's
Colors: 2 style options
Highlights: Handmade perfection with top tier materials
15.

Patagonia Speedway Beanie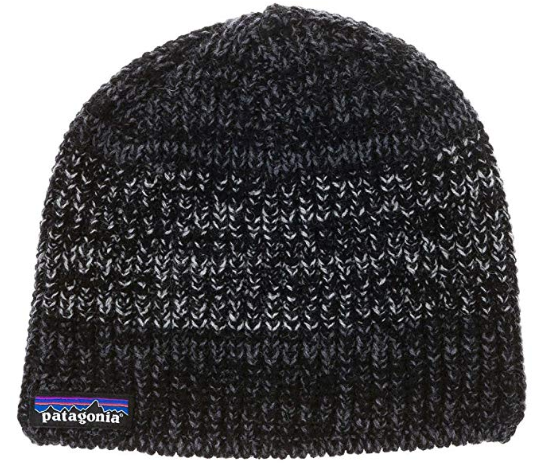 Fit right in with the mountain town crowd with this motion friendly beanie from Patagonia. Patagonia is definitely one of the best beanie brands out there. This gorgeous line of beanies is made from 70% recycled wool, and 25% recycled nylon thrown in there for good measure. That's a step in the right sustainable direction. The chunky knit is ultra-soft and is fully lined with moisture-wicking polyester fleece.
Category: Chunky Knit, Casual, Low Profile, Unisex
Colors: 12 styles to choose from
Highlights: A popular line in plenty of styles, the hat is made from 96% recycled materials